Movies Anywhere come to light as a universal solution for movie streamers who want to view and download purchased film content, comprising digital copies in the form of redeemed codes from home video releases as well as digital purchases from third party services.
This service functions as a cloud-hosted digital rights locker that provides video-on-demand service for those with rightful access to the content. This app is a subsidiary of The Walt Disney Company and has resource materials from Walt Disney Studios, Warner Bros, Universal Pictures, and Sony Pictures.
Keychest is the associated internal management mechanism that syncs licenses from digital distribution platforms associated with a particular streamer account.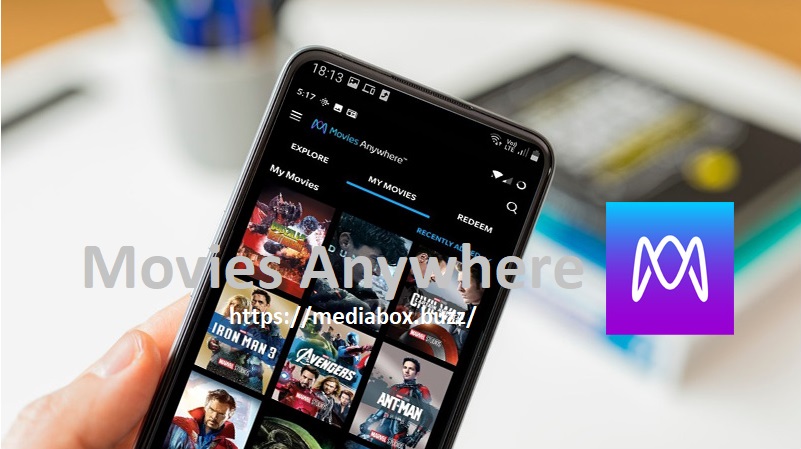 Movies Anywhere App Specifications
| | |
| --- | --- |
| App Name | Movies Anywhere |
| Latest Version | 1.42.0 |
| Update | Dec 10th, 2021 |
| Platform | Android |
| iOS | Available |
| License | Free |
| Category | Entertainment |
| Developer | Movies Anywhere |
Movies Anywhere App Latest Version Download
Download Movies Anywhere app latest version free for Android apk from Google Playstore, For iOS, iPhone users download it from Apple Appstore. Follow this app official website from here and register there and watch your favorite movies free.
Access Your Favorite Movies Universally
Movies Anywhere work on Android, iOS, Windows, Mac, and several other platforms. It is possible to access this service via a web browser as well. The program's speciality is that it is entirely free to use the platform, and there are no registration or subscription fees. The sole expense is purchasing the film from a seller such as Apple, iTunes, Amazon, Google Play Movies and TV, or Vudu.
Suppose you bought Spiderman: No Way Home on Amazon and you connected your accounts through Movies Anywhere, then you would be able to stream the same content on other devices such as Apple, Vudu, and Google Play apps on your devices.
Best Features of Movies Anywhere
Universal Accessibility – All you have to do to take advantage of MoviesAnywhere accessibility is create a free account and then associate your digital merchants to acquire your favorite material all in one place.
You can either stream purchased content directly from Movies Anywhere or use any linked digital vendor accounts.
There are No Subscription Charges – You heard it right, Movies Anywhere is 100% free to use. You can create an account and add films to your collection. You can have a synchronized digital video collection ready to view at your disposal. The payment is only required for the movies you add and stream via the platform.
Build your Movie collection – This service also brings the best deals and recommendations of movies with ideal price tags. You can navigate to recommended digital vendors and purchase movies you love – It is a cost-effective way to get the best content you want to stream. And you are further provided with a catalogue including 8000 movies to add to your collection.
Facilitates Personalization and Sharing – Movies Anywhere accommodates movie collection list building. You can get all your media organized properly and categorized as if in a digital content library. It is possible to send a screen pass and share your favourite films without losing them in your collection. You can also watch together even if you are apart.
Blessed with premium features – MoviesAnywhere packs the latest Video-Audio streaming technologies, including 4k UHD, HDR, Dolby Vision™, Moreover 5.1 Surround and Dolby ATMOS™, serving all the movie fans a comprehensive Movie-watching experience.
Create a Library of Your Most Loved Titles
Movies Anywhere play the role of a coordinator between Movie streaming apps and services. It connects and gives access to the content that you have purchased. Furthermore, it allows you to build a collection of movies and have them organized for easy access.
Its magnificence does not stop there, as you are allowed to stream the same well-organized and categorized content from multiple devices and apps. Yes, it is awkward when we say you can find all your favorite movies in one place and every place. This virtual manager will not confuse how you stream what you stream and thus supports streaming universally.
Sponsored by Major Film Studios
It is supported by major film studios such as Sony Pictures, Disney, Universal, Twentieth Century Fox, and Warner Bros. You will find that content from these corporations is already included. Unfortunately, you will not see content from some other remarkable companies like Paramount, Lionsgate, and MGM. It is expected that more companies will collaborate in the future, as MA is an open platform that invites all.
Easy to Use Platform
You will notice that Movies Anywhere implements a simple and user-friendly interface, making it easy for users to interact with the platform. Movie list creation and syncing have been simplified to increase the service's efficiency. You can purchase content from your favourite places, and Movies Anywhere will harmonize the aggregate of content into one synchronized collection without spending a dollar on your part.
This collection of movies can be streamed on your Android, iOS, Windows, or Mac devices seamlessly, making the videos universally accessible. You use one account for all the movies but multiple devices and apps to view them. MoviesAnywhere allow offline access or download facilities once you have the authorization to do so with your official purchase of the specific content.
Some Drawbacks of Movies Anywhere
Movies Anywhere's limitation and drawback is that the service is only available to US residents. However, you may get around this hurdle with a good VPN solution. Another disadvantage of the platform is that there is no way to access content from Paramount, Lionsgate, or MGM, which can disappoint fans of films from these studios.
There is no way to get content from film production companies that are not registered on the MA platform. However, you can enjoy considerable film content to significant studios affiliated with MoviesAnywhere. MA is regularly updated with features to enhance productivity. For instance, the latest feature update enables users to use their smartphone camera to scan digital codes from DVDs and Blue-rays, after add those films to the digital collection.
Movies Anywhere Frequently Asked Questions
Q – Does Movies Anywhere cost money?
A – For free, you can join up and enjoy all of Movies Anywhere's terrific features and only pay for the movies you wish to add to your collection through purchases made via your associated digital merchants. Never pay a fee or make a long-term commitment.
Q – Does Amazon own Movies Anywhere?
A – Movies Anywhere is owned by Disney Media and Entertainment Distribution. Amazon is only a participating retailer of the Movies Anywhere
Q – How does Movie Anywhere work?

A – New cloud-based movie streaming service Movies Anywhere combines purchases made on streaming platforms like iTunes, Google Play, Vudu, and Amazon Video, with those made on approved Blu-ray and DVD purchases.
Q – Are Movies Anywhere illegal?
A – Absolutely Not, Movies Anywhere is perfectly legal, and you are safe from any trouble of that nature.
Closing Thoughts
Movies Anywhere is an all-in-one platform that scores high in productivity criteria like Mediabox HD App. This service resembles digital movie storage that permits you access to the available content once you have purchased it. Movies Anywhere contain all the digital content and synchronize with connected apps and devices, allowing you to view them anywhere at any time.
Having MoviesAnywhere as your digital locker eliminates the need to have multiple programs to watch movies on various devices, as you can get all digital content in sync from a single platform. This app will facilitate viewership, whether it's on a widescreen or a mobile screen. The service is entirely free, and you need only purchase the film you want to watch. So, what are you waiting for? Just try Movies Anywhere and its brilliant benefits today.