A Step-by-Step Guide on How to Download and Install Mediabox HD on FireStick
Mediabox– Let's Stream for Free on FireStick
One of the many benefits of free movie streaming with Mediabox HD is that you can use it to view content on a bigger screen with devices like the FireStick. This Movie app contains an inexhaustible supply of movie and TV show materials that will keep you entertained for the rest of your life.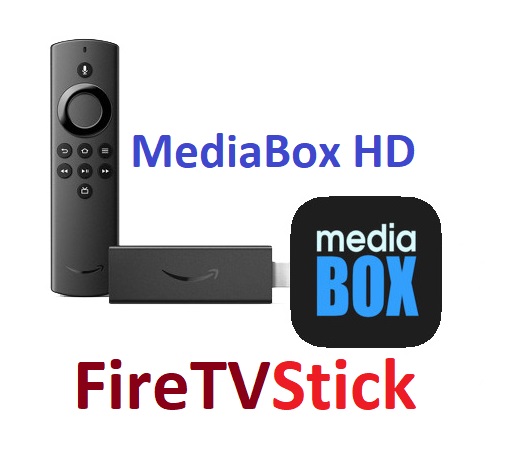 You can also enjoy such content in HD for free without subscribing to a private account. Mediabox HD has been developed to work on both Android and iOS mobile devices. However, the platform supports a range of devices such as Firestick, Fire TV, NVIDIA Shield, Roku, Android TV, Smart TV, PC, etc.
In our previous post, we looked at how to set up Mediabox with the NVIDIA Shield, and in this, we focus on using Mediabox HD with the Firestick.
Why Mediabox HD?
As you may be aware, 99% of online apps and websites mislead movie fans by pretending to offer HD quality content for free. No, we aren't talking about premium brands like Netflix, Amazon, HBO, Hulu, or any other reputable networks.
It is all about the seemingly innocuous free movie apps that exist in profuse amounts. You get ensnared by the appearance of such sources and end up entering credit card details for some crappy trial. Then you can't get rid of their schemes unless you pay more money.
The other types of movie apps and services are concerned with wasting your valuable time. They advertise that you will enjoy movies in HD for free and then bring some cinema content from your grandpa's time.
Nothing is wrong with such movies or shows, but these websites and apps dupe you with false advertisements of new productions and releases that are simply not there. That's why you need a proper movie app, and we call it Mediabox HD.
The Best Features of Mediabox HD
Access a massive library of movies and TV shows which you can stream in HD or download for free.
You can directly access all the media inside the app without having to sign up or register.
There is no need to worry, even if you are hard to please. The app's extensive catalog covers a variety of genres, including Action, Sci-Fi, Adventure, Comedy, Crime, Horror, Thriller, and so on.
Multiple languages are supported, and it has subtitles in 25+ diverse languages.
A VIP version with exclusive features is also available.
Easy to use, gorgeous interface.
Mediabox HD is compatible with some of the best media players. For instance, you can use VLC or MX Player.
Trakt and Real Debrid services are also supported.
You can also request movies and shows that are currently unavailable on the app.
Mediabox HD with FireTVStick
A Firestick or Amazon Fire TV stick is capable of transforming almost any modern television into a Smart TV. All you have to do to activate the gadget's potential is plug it directly into your TV's HDMI port. You can't discount the ability of the Firetvstick in terms of its size since it is a fully-fledged streaming player.
With this device linked to your TV, any streaming app can come to life on the big screen. You can stream the content of official movie apps like Netflix, or just configure unofficial apk apps like Mediabox HD to work with Firestick. Next, we are going to see how we can set up Mediabox on the Firetvstick in a few easy steps.
Although it is possible to install apk apps on Firestick, you can't directly download apk installer files from the browser. For this purpose, you need a supplementary program to sideload the Mediabox HD apk onto the Firestick.
You can rely on the Downloader app for the best possible sideloading experience on Firestick. Downloader is a safe app and it is not a malicious program. It is okay to use as long as you get it from reliable sources.
How to Install Downloader on a Firestick
You can download the downloader from the Amazon store completely for free. Perform the below steps for the best result.
Go to the Firestick's home screen.
Now click on the top left corner, and choose the search icon there.
You can type "downloader" and search for it.
When the icon appears, tap on download.
Install the application at the end of the download.
How to install Mediabox HD on a Firestick
You can't install Mediabox HD APK through the downloader app without adjusting a few settings first. You need to adjust a few settings to facilitate the Mediabox HD installation process on the Firestick.
Navigate to the settings from the Firetvstick home-screen
Go to My Fire TV > Developer Options
Apps from Unknown Sources must be enabled.
Now you can proceed to download Mediabox HD and install the app on your device.
The step-by-step installation of Mediabox HD on Firestick
Do you remember that we got a downloader app on Firestick? You can use that app to install Mediabox on the Firestick. Refer to the below instructions.
First, you need to open the Downloader app.
Go for the home option.
Here you will note a box for the URL to search for the file.
Click inside and search.
Now input the following URL: https://mediabox.buzz/mediabox-hd-apk/
Ensure that the entered URL is correct, and then press GO.
You may have to wait until the application for Mediabox HD is downloaded.
Once the download is complete, you can scroll to the bottom right of the screen, click on Next, and install the app.
The installation will begin and wait until the process concludes. Now you have Mediabox HD on your Firetvstick.
You can delete the Mediabox HD Apk installer file because it has no use.
Enjoy watching hundreds of Mediabox movies and shows on your Firestick TV.
Mediabox HD on Firestick FAQ
Does Mediabox HD work on Firestick?
A – For the time being, Mediabox HD is one of the greatest entertainment applications for Firestick. It offers a basic, user-friendly layout and a streamlined navigation system that we like. Movies and TV shows are also available on the app.
Is there a monthly fee for FireStick?
A – Indeed, the Fire TV Stick doesn't have a monthly price, but it's important to remember that Prime members get a lot more for their money, and services like Hulu, Netflix, and HBO GO all have their membership fees.
What exactly does the FireStick do?
A – You can use Amazon's Fire TV stick to stream movies, download applications, and listen to music on your television. It's an Android-based app that turns a regular TV into a smart TV. You can play games and listen to music as well as use Android applications on the device.
Is a FireStick worth it?
A – Even in the year 2022, the Amazon Fire TV Stick (the model year 2020) is still a great streaming device to consider. Even though it lacks the 4K capability of its newer brothers, this HD streamer has a respectable user interface and some significant enhancements over its previous 2019 model.
Conclusion
It is time you stop wasting hours on deceptive free Movie streaming apps and websites when you can have Mediabox HD right on your FireStick device. This app comprises all the latest and greatest cinema hits and top-rated shows that you can entertain with for hours on the big screen.
Even if Mediabox HD is geared towards mobile movie fans who prefer the flexibility of streaming over the dimensions of what they view, you can still download Mediabox HD on your Firestick through the Downloader Sideload app. It is easy to configure and you will be watching what you love within moments.
Mediabox HD claims versatility in compatibility with a wide array of devices and the service it provides for free is immense. You may also consider upgrading to Mediabox HD VIP for a cheap price if you want to unlock the full potential of this awesome Movie app.